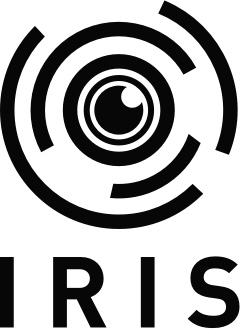 PRIVACY POLICY
Welcome to FIRMENICH Privacy
When you use FIRMENICH services, you trust us with your information. This Privacy Policy is meant to help you understand what data we collect, why we collect it, and what we do with it. This is important; we hope you will take time to read it carefully.
Please review the updated Privacy Policy before using any of the FIRMENICH services, this includes using any Websites and or Applications,  ( "Services"). By using the services, you consent to the terms of the updated Privacy Policy.
Firmenich SA (hereafter "Firmenich") is committed to protecting your privacy. Firmenich owns the services and this Privacy Policy applies to any of our services. Some of the personal information you input into our services will be included in a data file of Firmenich and Firmenich is the data controller.
This Privacy Policy describes, among other things, the types of information collected about you; how your information may be used and when it may be disclosed; how you can control the use and disclosure of your information; and how your information is protected.
1. Information Collected
Information you provide directly to Firmenich. You are required to provide information about yourself when you enter and use some services. The Firmenich service may ask you for some or all of the following types of information when you register for certain services, access various content or features or directly contact the Website:
Contact information, such as name, email address, postal address / location, phone number and mobile number;

Demographic information, such as gender and job information;

Communications preferences, such as which newsletters you would like to receive (if any);

Information posted in discussions and other online interactive features;

Information provided by you in response to Firmenich research questionnaires, projects and surveys (the nature of which will be explained to you in more detail prior to your participation in them);

Correspondence and communications between us; and
·              Some of this information may be essential in order to provide you with a service that you have requested. Where information is mandatory, it will be identified as such.
Information we collect automatically on Firmenich services. We may collect information about your device, computer for system administration. The information collected automatically via the service may include:
Your browser type and operating system;

Your Internet Protocol (IP) address, which is the number automatically assigned to your computer whenever you access the Internet and that can sometimes be used to derive your general geographic area;

Links you click on within the service;

Unique identifiers, including mobile device identification numbers that can identify the physical location of such devices in accordance with applicable law;

Information collected through cookies, web beacons and other, similar technologies (see Cookies below);

Upon request, your bandwidth speed and information about the software programs installed on your computer; and

Standard server log information.
We collect this as statistical data about our users' patterns and we do not use it to identify you personally.
Information we obtain from other sources. Where permitted by applicable law, we may collect information about you from other sources, including through interactive applications (such as mobile devices, third-party services, and embedded video players), from third party sites (for example, on our pages on Facebook), and from commercially available sources (such as data aggregators and public databases). The information we collect from other sources includes:
Name, postal address, and telephone number;

Demographic data, such as age, gender and job information;

If you access third-party services (such as Facebook, Google or Twitter) through the service, or if you access the service via a third-party service, your username for those services and other information available about or collected from you on those services;

Your interests and purchase behaviour;

Publicly-observed data, such as activities on blogs, videos, and other online postings; and

Other navigation data, such as websites visited and advertisements viewed or clicked on.
This Privacy Policy does not cover the practices of third parties, including those that may disclose information to Firmenich.
Cookies
Some Firmenich services uses cookies. Cookies contain small pieces of information that are transferred to your computer's hard drive. They help us to improve the Website and to deliver a better and more personalised service. They enable us to:
estimate our audience size and usage pattern;

store information about your preferences, and so allow us to customise our site according to your individual interests;

speed up your searches; and

recognise you when you return to our site.
You can find about more about the cookies that we use here. By using the service you consent to our use of cookies.
If cookies are disabled on your computer, you may be unable to access certain parts of the Website. You may refuse cookies generally or withdraw your cookie permissions at any time by modifying your browser setting. The following links may be useful in finding out how to turn off cookies in your browser:
The information gathered through these cookies will be used by Firmenich for the purposes outlined in this policy.
2. Use of your information
We may use the information we collect about you to:
Fulfil your requests for products, services, and information, including to send you electronic newsletters and to complete transactions that you have requested;

Enable you to participate in features such as surveys, polls, promotions and message boards;

Provide you with electronic newsletters, information, special offers and promotional materials about us (and the Service) and on behalf of other Firmenich group companies ("Group Companies"), in accordance with applicable law;

Research and analyse of the use of the Service and information about visitors to the Service to understand and improve our service offerings and, in accordance with our sharing policies, to produce anonymous or aggregated data and statistics that might help third parties develop our or their own products and service offerings;

Showcase on other Firmenich services

.

 online channels, including Twitter, YouTube, Linkedin and the Firmenich websites and service offerings;

Customize the content you see when you visit our services;

Develop and provide advertising tailored to your interests; and

For any other purposes disclosed to you at the time we collect your information and with your consent.
Combining Information. The information we collect about you may be combined for the purposes outlined in this Privacy Policy, including to help us tailor our communications to you and to develop rich online content and services.
3. Disclosure of your information
Firmenich is committed to maintaining your trust and we want you to understand when and with whom we may share information collected about you.
With your consent

. You hereby consent to us sharing your contact information with other Group Companies so that they can contact you regarding features such as surveys, polls and promotions  and/or send you communications about their products and services. You can withdraw your consent for us sharing your information with the Group Companies at any time by contacting us, at the address below. We may also share your information in this way where permitted by law.

Authorized third-party service providers

. We share your information with third-party vendors who help us with specialised services, including customer support, email and text message deployment, business analytics, marketing and data processing. These third parties are allowed to use your information to help us provide services and not for any other purpose.

Sweepstakes, contests, or promotions

. When you choose to enter a sweepstakes, contest, or other promotion, and in accordance with the terms and conditions of the promotions, your information may be disclosed to sponsors and third parties who help design, administer and implement the promotion, including in connection with winner selection, prize fulfilment and aggregated data analysis. Your information also may be disclosed as required by law, such as on a winners list. By entering a promotion, you also agree to the official rules that govern that promotion, including allowing the sponsors to use your name, voice, and likeness in advertising and marketing associated with the promotion in accordance with applicable law. All terms applicable to the particular promotion will be made available to you at the time you enter the promotion.

Business transfers

. We may share your information in connection with a substantial corporate transaction, such as the sale of a Group Company, a merger, consolidation, asset sale, or in the unlikely event of bankruptcy. Where required by applicable law, a notice informing you of any such business transfer will be sent to you if you have previously provided us with your contact information.

Legal requirements

. We may disclose information about our users, including contact information, where we have a legal duty to do so, including in response to court orders or legal process, and to comply with other legal obligations imposed on us.

Protect our Services and users

. We may disclose information to protect and defend the legal rights, interests, and safety of the Website, the Firmenich group of companies, and their employees, agents, and contractors (including enforcing our agreements); to protect the safety and security of users of the Website and members of the public.
We may share aggregated or anonymised information with third parties, for purposes including helping us develop content and services we hope you will find of interest or to help these third parties develop our or their products and service offerings. This sharing of anonymised or aggregated information will not include information that could be used to identify you.
4. Your Choices
You can choose to enjoy content and features of our services without directly providing us with any information about you; however, as described above, some information may automatically be collected or may be requested so you can take advantage of certain features and services offered on the Website.
We send marketing communications where you have agreed to us doing so. You can opt out of receiving marketing emails or text messages from us by following the instructions contained in any such message or by contacting us at any time (see Questions below). Please note that even if you unsubscribe to commercial messages, we still may need to send you communications relating to your use of the other services, such as service announcements.
5. Protection of Information
We are committed to protecting your information. We have adopted appropriate and commercially reasonable technical, administrative, and physical procedures to help protect your information from loss, misuse and unauthorised alteration. Please note that no data transmission or storage can be guaranteed to be 100% secure. As a result, while we strive to protect your information, we cannot ensure or warrant the security of any information you transmit to us.
Once we receive the information that you send to us, it will be subject to our usual security measures.
6. Transfer of Data Internationally
The information that you provide to us or we obtain as a result of your use of the Website may be collected in your country and subsequently transferred to any of the Firmenich Group companies for the purposes outlined in this policy and in accordance with applicable law. The privacy and data protection laws in these countries may not be equivalent to the privacy and data protection laws in your country of residence. Firmenich will take steps to ensure that your data is treated securely and in accordance with this Privacy Policy wherever in the world it may be transferred.
By using the Website or providing us with your information, you consent to the collection, international transfer, storage, and processing of your information for the purposes outlined in this policy.
7. Children
Our Services are intended for a general audience and we do not knowingly collect or store personal information about children under the age of 18.
8. User-Generated Content
Our Services may enable users to submit their own content for contests, blogs, videos, message boards, and other functions. Publication of user generated content on the Service is subject to any Terms of Use that may be notified to you prior to your submitting content. Please remember that any information you disclose as or in relation to user generated content will be publicly available on publication and exercise caution when deciding to disclose your contact, financial, and other information in a submission. We cannot prevent such information from being used in a manner that may violate this Privacy Policy, the law, or your personal privacy and safety.
9. Third Party Sites
Some Services may contain links to non- Firmenich Services. When you select a link to a third party website (e.g. Facebook) from a Firmenich Service, you will be leaving our Services and this Privacy Policy does not cover any information collected through any other website or application. Any information that you disclose on the third party site will be governed by that site's privacy policy. You should review the privacy policies of those third party sites before providing any information to them. We are not responsible or liable for the privacy practices or policies of any non-Firmenich Services.
10. Your rights
You may be entitled under local law to:
access, update or amend the information that we hold about you;

object to the processing of your information by Firmenich, including for marketing purposes or otherwise where you have a legitimate reason for doing so; and/or

ask us to delete your information. Please note that we may need to retain some information about you in order to satisfy our legal or security obligations or internal requirements.
Please contact us at the address below if you wish to exercise any of these rights.
11. Changes to This Privacy Policy
We may update this Privacy Policy to reflect changes in our practices and service offerings. If we modify our Privacy Policy, we will update the "Effective Date" and such changes will be effective upon posting. If we make any material changes in the way we use your information, we will notify you by sending an email message to the email address you most recently provided to us or by prominently posting a notice of the changes on the Website.
12. Questions
If you have questions regarding this Privacy Policy, please contact us and we will endeavour to respond to your request within a reasonable period of time. You may also submit questions or comments using the postal address listed below:
Firmenich SA
Privacy Policy – Information Services Department
Route des Jeunes 1
1227 Geneva
Switzerland